The Book of Esther begins with a six-month (180-day) drinking feast given by King Ahasuerus for the army of Persia and Medea and the civil servants and princes in the 127 provinces of his kingdom, concluding with a seven-day drinking feast for the inhabitants of Shushan (Susa), rich and poor, and a separate drinking feast for the women organized by Queen Vashti in the pavilion of the royal courtyard.
At this feast Ahasuerus gets thoroughly drunk, and at the prompting of his courtiers, orders his wife Vashti to display her beauty before the nobles and populace, wearing only her royal crown (the Rabbis of the Oral Torah understand this to mean naked, something she would have wanted to do, but due to a skin condition she refuses to do). Her refusal prompts Ahasuerus to have her removed from her post. Ahasuerus then orders all young women to be presented to him, so he can choose a new queen to replace Vashti. One of these is Esther, who was orphaned at a young age and was being fostered by her first cousin Mordecai. Some rabbinic commentators state that she was actually Mordecai's wife, since the Torah permits an uncle to marry his niece. She finds favor in the king's eyes, and is made his new wife. Esther does not reveal her origins and that she is Jewish.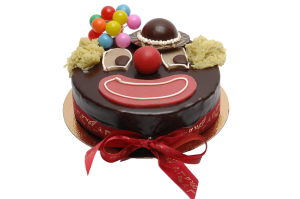 Shortly afterwards, Mordecai discovers a plot by two courtiers Bigthan and Teresh to kill Ahasuerus. They are apprehended and hanged, and Mordecai's service to the king is recorded in the daily record of the court.[10]
Ahasuerus appoints Haman as his viceroy. Mordecai, who sits at the palace gates, falls into Haman's disfavor as he refuses to bow down to him. Having found out that Mordecai is Jewish, Haman plans to kill not just Mordecai but the entire Jewish minority in the empire. Obtaining Ahasuerus' permission and funds to execute this plan, he casts lots ("purim") to choose the date on which to do this – the thirteenth of the month of Adar. When Mordecai finds out about the plans, he puts on sackcloth and ashes, a sign of mourning, publicly weeping and lamenting, and many other Jews in Shushan and other parts of Ahasuerus' empire do likewise, with widespread penitence and fasting. Esther discovers what has transpired; there follows an exchange of messages between her and Mordecai, with Hatach, one of the palace servants, as the intermediary. Mordecai requests that she intercede with the king on behalf of the embattled Jews; she replies that nobody is allowed to approach the king, under penalty of death. Mordecai warns her that she will not be any safer in the palace than any other Jew, says that if she keeps silent, salvation for the Jews will arrive from some other quarter but "you and your father's house will perish," and suggests that she was elevated to the position of queen to be of help in just such an emergency. Esther has a change of heart, says she will fast and pray for three days and will then approach the king to seek his help, despite the law against doing so, and "if I perish, I perish." She also requests that Mordecai tell all Jews of Shushan to fast and pray for three days together with her. On the third day, she seeks an audience with Ahasuerus, during which she invites him to a feast in the company of Haman. During the feast, she asks them to attend a further feast the next evening. Meanwhile, Haman is again offended by Mordecai's refusal to bow to him; egged on by his wife Zeresh and unidentified friends, he builds a gallows for Mordecai, with the intention to hang him there the very next day.