---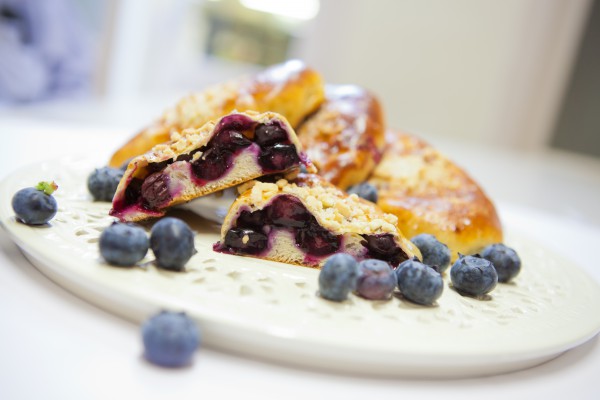 ---
KLEINBLATT'S PRODUCT RANGE,
A TRADITION OF TASTE!
Kleinblatt bakery offers a wide variety of types of bread. Come to us for everything from traditional breads to Eastern European specialities.
All our products are kosher and comply with the Jewish dietary laws, the Kashrut.
Come and discover them at Kleinblatt bakery! We can cover any opportunity and taste.
---
End of April:
ARRIVAL OF THE FRESH
BLUEBERRY BUNS!
Spring and summer are the seasons we have our famous blueberry buns.
Its a perfect combination of the soft suitness of the fresh blueberries.
Try it once, and you won't resist in tasting a second one, a third one…
They are so Delicious!